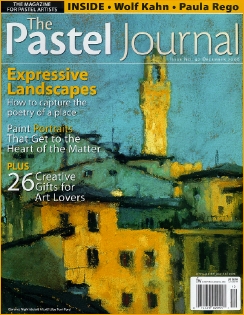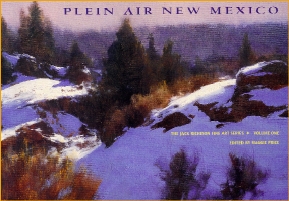 "Florence Night" by Terri Ford graced the cover of the December 2006 Issue of The Pastel Journal. Inside is a full length arttcle by Collin Fry about Terri's work. It describes some of her painting technique, inspirations, her emphasis on plein air and travel painting, and includes paintings from Italy, Ireland, France and California.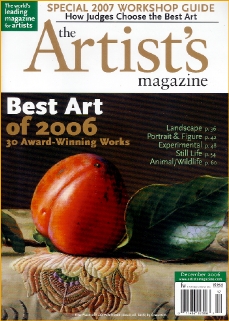 "Indigo Dusk" was awarded
Third Place Landscape in
The Artist's Magazine
Best Art of 2006,
December 2006 issue.
"Morning Shadow" appears in
Plein Air New Mexico,
Volume One of the
Jack Richeson Fine Art Series.
Included in this beautiful
"coffee table" book are some
of the most highly recognized
plein air painters in America today.
Pratique Des Arts Juin 2011
Terri Ford: La couleur poussee a l'extreme
By Sophie Portal
Plein Air Magazine Fall 2011
Terri Ford: Maintain Vibrancy & Energy in Pastel Painting
By Stephen Dougherty
"Art Journey America", a NorthLight book A beatiful Coffee table book featuring the work of 89 contemporary landscape painters
By Katherine Kipp



Since 2006, Terri's work has appeared in the August 2010 issue of Fine Art Connnoiseur,
The Pastel Journal Pastel 100 issue numerous times as well as in several of the
Richeson 75 Fine Art Series.
The Artist's Magazine Jan/Feb 2011
Under the Surface
Over an underpainting, Terri Ford wields pastels toward expressive ends.
By Rosemary Barrett Seidner