About Terri Ford IAPS Eminent Pastelist, PSA-MP, PSWC-DP, PSNM, SPS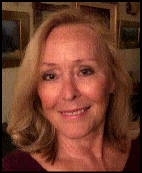 A native Californian and alumnus of the Academy of Art College, Terri realized a deep connection with pastels in 1987 and has worked with them since both in the studio and en plein air. Her paintings are representational with some more impressionistic and other more realistic. Her greatest inspiration is capturing the landscape in it's ever changing light and conditions.
Her work has earned her top awards in many exhibitions at such venues as The National Arts Club in New York, The Butler Fine Art Museum, The Triton Museum of Art, The Autry Museum, The Haggin Museum and many more. She has received numerous awards at The Carmel Art Festival Plein Air event, most recently the Plein Air Magazine Award of Excellence and Best Pastel 2015. Ford's pastels have been featured in American Art Collector, American Artist, Fine Art Connoisseur, Pratique des Arts and in several coffee table books, including Art Journal America, Plein Air New Mexico and the French art book "40 Maitres de Pasteles". Her pastel paintings have gained national and international recognition, as proved by her achievement of Master Circle status in the International Association of Pastel Societies, and her subsequent acceptance of the Eminent Pastelist Award by the same group.
Ford is a Master Pastelist with The Pastel Society of America and "Distinguished Pastelist" with the Pastel Society of the West Coast and Pastel Society of New Mexico, and an artist member of the California Art Club. She was the "Invitee de Honor" of the Art du Pastel France in 2017
She is a popular instructor across the U.S. and abroad and has juried and judged many exhibitions.
"Terri's work reflects her keen sense of observation. Light and shadows weaving across a tapestry of textures and vibrant colors are a trademark of this outstanding artist."
Michael Dancer
"...the secret to beautiful work lies to a great extent in truth and sincere sentiment."
Vincent Van Gogh